This web interface enables you to access the CSO using HTTPS and it is the best way to perform administrative tasks.
If this is your first log in to the CSO web interface please use the predefined local user named admin, you will be forced to change the password.
Please refer to the CSO password requirements for guidance on creating a strong password.
Local Authentication
Launch a supported browser and enter the CSO IP address, for example https://192.168.0.100
Enter your user Username and Password
Click Connect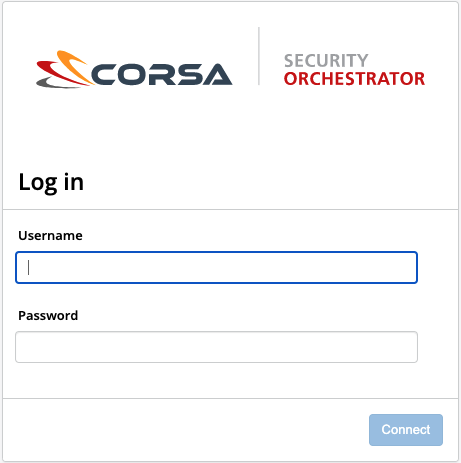 Users can logout of the CSO web interface at anytime using the pull-down menu accessible from the top right of the user interface.